Dealer Inquiry Information
Customer Satisfaction and great margins!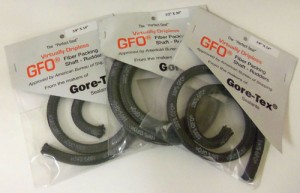 If you like to handle products that work and leave you with satisfied customers who will come back to your store to buy more products, this one definitely qualifies. We are seeking dealers worldwide to help sell this exciting and innovative product. Boat owners of all sizes are fed up with having to climb through their wet bilges to change out their stuffing box packing too often…. you can help them solve this problem! If you want to be able to offer your customers "the solution" to eliminating their leaky stuffing box, rudder shaft or leaky shaft problems then offer them the unique solution with our long lasting virtually dripless packing.
Not yet convinced, maybe interested or want to learn more? Inquire now by sending us an email at: stuffing@gfopacking.com or using our contact form (See Below) and we will send you additional information on how to become a dealer and a FREE sample today!